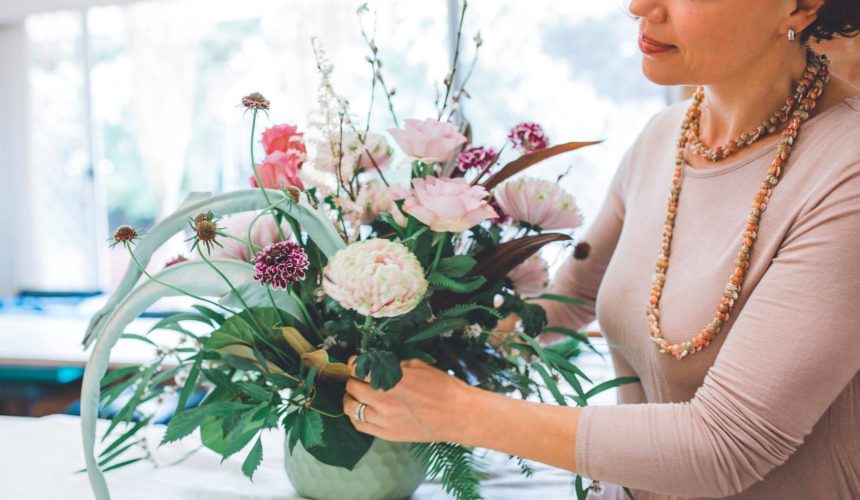 Gorgeous Arrangements Made With Love.
When you order flowers through Barefoot Florist you can do so with the confidence that the person who receives it will be delighted with the skill and beauty infused in every arrangement. Iris Pich is a German Master Florist with 28+ years experience and has taught countless students the art of Floristry at Flower Design School.

making bouquets with passion
We specialize in all areas of floral design, and offer a wonderful selection of fresh, dry and silk arrangements, posies, floral arrangements and hamper baskets. We are committed to providing our customers with nothing less than the finest floral products, backed with service that is fast, friendly and always professional.