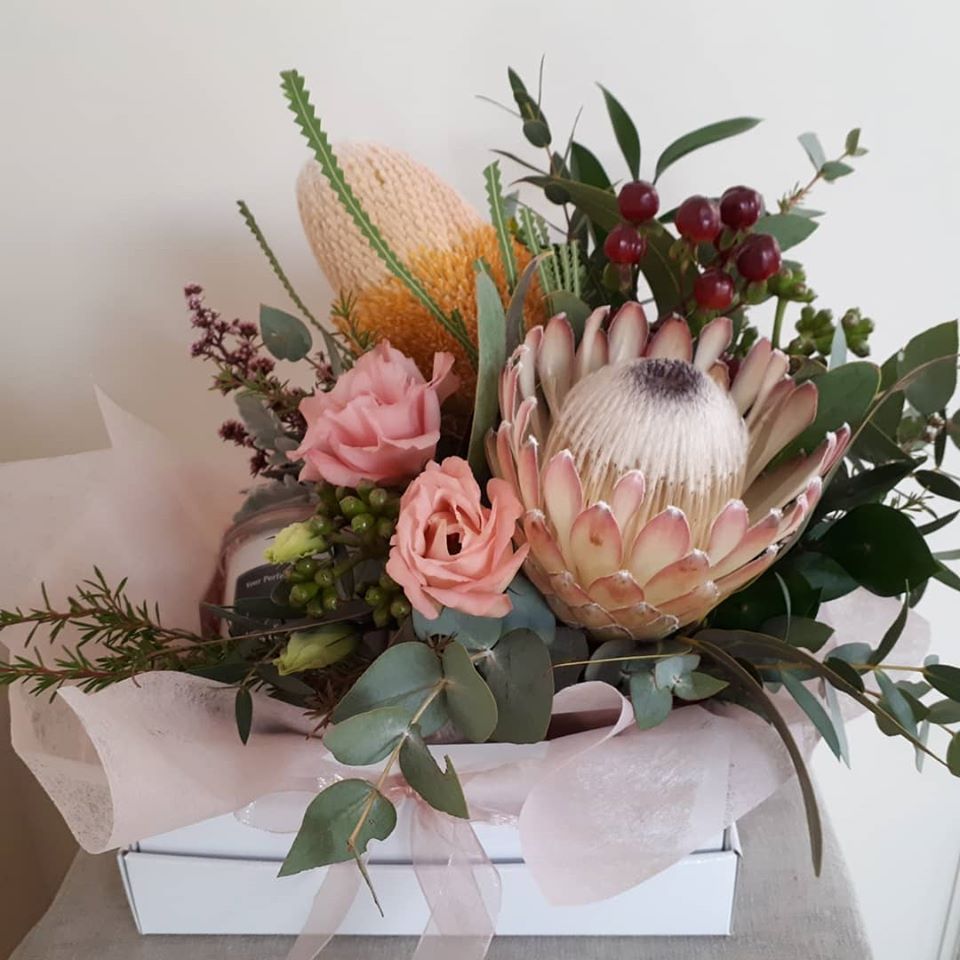 At Barefoot Florist in Craigie, we're proud to provide pretty flowers to suit any occasion. Iris Pich is a German master florist with over 28 years of experience in floristry and a passion for designing gorgeous floral arrangements. She's also helped countless students learn the art of floristry at the Flower Design School.
We offer fast flower delivery at affordable prices. We are committed to making sure that we are the best flower delivery service in the Craigie area. Our friendly and enthusiastic team care about bringing beautiful floral arrangements to your door.
Affordable Floral Arrangements for Any Occasion
Wedding flowers, condolence flowers, Mother's Day flowers, flower gift baskets, corporate arrangements for local businesses, event flowers, and more…We offer beautiful floral arrangements to suit any occasion! Our flowers are handpicked and carefully designed, and we settle for nothing but the best. We're proud to say that we offer the finest floral arrangements in Craigie.
Flowers Made Easy
We're the flower experts, specialising in all areas of flower design and arrangement. We offer a wide selection of fresh, dry, and silk floral arrangements, so there's something for everyone. Our Perth flower delivery services are prompt, professional, and personalised. We care about our customers and are always excited to create and deliver our beautiful, affordable flower arrangements.
Perth's Favourite Florist
From native Australian flowers to imported beauties, we've got it all! We work with all kinds of flowers to design floral arrangements we know our customers will love. We strive to make buying flowers quick and simple.
Looking for the Perfect Flower Arrangement? Look no further!
At Barefoot Florist, we offer flower delivery to Craigie locals and can't wait to learn more about the floral arrangement you have in mind.
For more details or to place an order, contact Iris on 0422 581 540 for a free flower consultation of 30 minutes! We'd be happy to put together a personalised quote and help you on your way to the best floral arrangement Perth has to offer.
Want to Learn More About Floristry?
You can! Learn from the flower experts at the Flower Design School!