Bring your wedding floral dreams to life, with Barefoot Florist's wedding flower packages.
Wedding flowers are a beautiful way to decorate your wedding ceremony and reception. As with the rest of your wedding details the bridal bouquets and colors that you decide to choose will be key and play a big role in your day. Not only will you need flowers to decorate your ceremony and reception but you will need a stunning bouquet to hold as you walk down the aisle, your bridesmaids will also need a bouquet to carry and it is traditional to order a selection of ball corsages or boutonnieres to distribute throughout your special day, including the groom.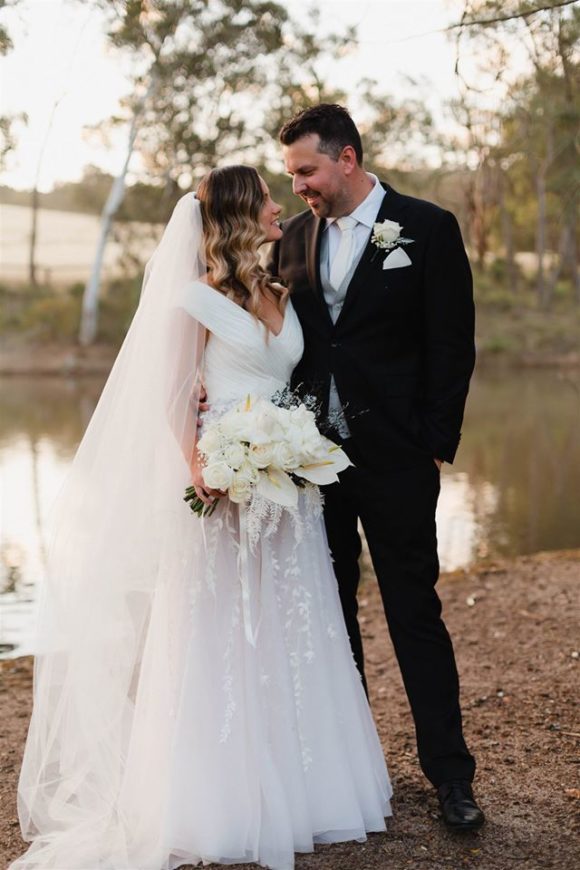 Your wedding flowers are part of the central theme for your entire wedding, both during the ceremony and at your reception. As a result, it is important to pick the perfect flowers for your big day, whether those are traditional roses or something more personal. When deciding to buy your flower arrangements for your wedding day, you want to choose flowers that complement your theme, dress and the outfits for your bridal party.
Remember, flowers aren't just limited to your bouquet and table decorations. Flowers can be used as boutonnieres, corsages, flower girl baskets, floral hair pieces, and posies to bring out your personality on your special day.
Choosing the perfect flowers and your ideal bouquet can be difficult! So Barefoot Florist is here to help you have the flowers that suits your budget, and suits you!
Our flower packages includes different options depending on your :
Arbour Design
Corsages and Bridal Posies
Wedding Bouquets
Table Arrangements and Design
Bridal Flower Crown
We accept all payments type to suit your budgets.
For more details and to place your order, contact Iris at barefootfloristperth@gmail.com or 0422 581 54 for a free 30-minute consultation where we can put together a personalized quote!
Discover the secrets of Bridal floristry at Flower Design School